Travel with Kexi
to your
favorite places
Information about your Kelheim district express bus option
KEXI – which stands for district Kelheim Express Individual – is an on-demand service providing rides on demand – with accessibility for individuals with disabilities. Service in the Kelheim district is available from Monday to Saturday – try it out!
Please note:
Use of KEXI traffic only possible with 3G proof and FFP2 mask.
Please note:
Use of KEXI traffic only possible with 3G proof and FFP2 mask.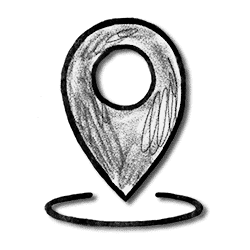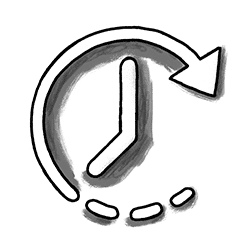 between the hours of 6 a.m. and 11 p.m.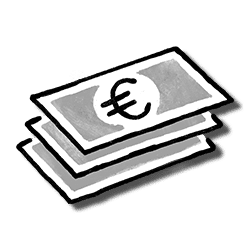 To use KEXI on demand, simply download the KEXI Kelheim app from the Apple App Store or the Google Play Store and log in.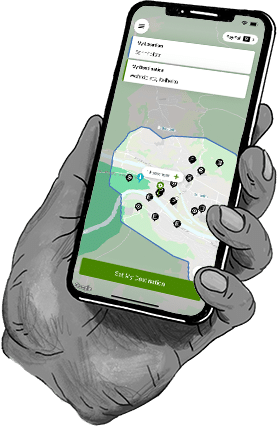 Enter your origin and destination and we will instantly show you which vehicle can pick you up, when and where. Book your ride and we will navigate you to a nearby stop where you will be picked up.
And off you go! – You can follow the location of your vehicle live via the app. During the ride, other passengers with similar destinations may join you. Once you arrive at your destination, you can rate your ride!
…or book via phone under the toll free number:
Here is KEXI on the road:
KEXI, your express bus in the Kelheim district, is ready for you on demand and takes you from A to B in an environmentally friendly way.
KEXI currently runs through Kelheim and takes you to the train station in Saal a.d. Donau. And soon it will also supplement the public transport system in Neustadt a.d. Donau.
Select your location:
Kelheim
incl. train station connection
in Saal a.d.Donau
Kelheim
incl. train station connection
in Saal a.d.Donau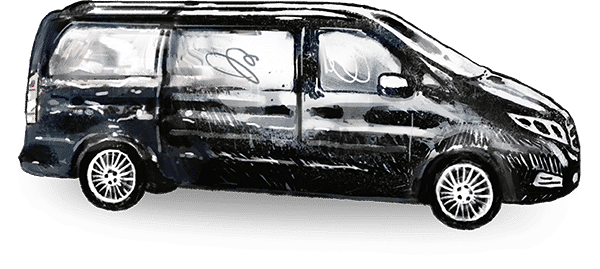 Ticket prices in Kelheim:
| | | |
| --- | --- | --- |
| | Zone 1* | Zone 2* |
| Regular ticket adults | 2,00 € | 3,00 € |
| Regular ticket children | 1,50 € | 2,25 € |
| Ticket of 6 adults | 10,00 € | 15,00 € |
| Ticket of 6 children | 7,50 € | 11,25 € |
*Zone 1: Kelheim/Kelheimwinzer, *Zone 2: Saal an der Donau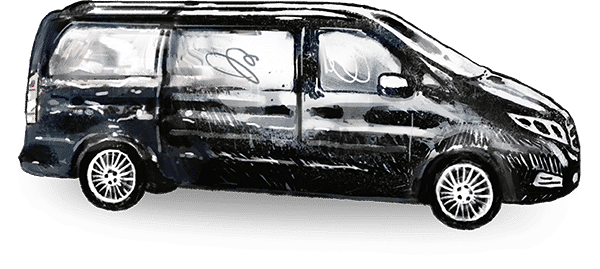 Ticket prices in Neustadt a.d.Donau:
| | | |
| --- | --- | --- |
| | Zone 1* | Zone 2* |
| Regular ticket adults | 2,00 € | 3,00 € |
| Regular ticket children | 1,50 € | 2,00 € |
*Zone 1: Neustadt a. d. Donau and near vicinity, *Zone 2: Available as of summer 2022
No question remains unanswered: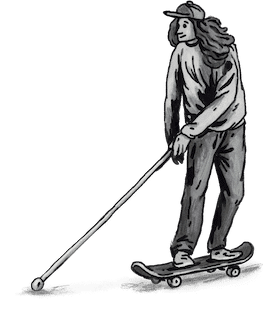 What exactly is KEXI?
KEXI is an on-demand transport service that is intended to supplement classic public transport in the Kelheim district.
Since KEXI gets you from A to B quickly and comfortably, without a fixed timetable and without a fixed route, KEXI provides you on-the-road flexibility. You determine the starting point and the destination as well as the time of your trip. KEXI collects ride requests for the time window of your ride request so that passengers with similar destinations can share the ride with you. This puts fewer cars on the road and preserves the environment.
Where does KEXI operate?
For the time being, only the city of Kelheim with the locality of Kelheimwinzer (without the incorporated area) and the train station in Saal an der Donau are included in the KEXI service area as a pilot project. However, over the long term KEXI is to be expanded and will be available throughout the entire district of Kelheim.
How does KEXI work?
You can book your individual ride quickly and easily via the app or by phone
 KEXI picks you up at the desired time from the selected bus stop where you begin your journey and brings you quickly and reliably to your predetermined destination.
Please note: Due to the inclusion of additional passengers, we cannot guarantee an exact arrival time at the destination bus stop.
What are the Corona rules that apply to KEXI?
KEXI traffic is subject to the same rules as normal public transport bus operations. These include the control of 3G regulation and the obligation to wear an FFP2 mask. KEXI passengers are required by the new regulatory requirements to carry one of the following proofs:
Full vaccination coverage (14 days after administration of the last required vaccine dose).
Recovered (proof no longer than 180 days ago).
Tested (negative rapid antigen test under supervision or PCR test, in each case not older than 24 hours).
The respective proof must be shown to the KEXI staff upon request.
To reduce the risk of Corona virus transmission, the maximum number of passengers has been reduced to four per vehicle.
Translated with www.DeepL.com/Translator (free version)
Are there fixed KEXI stops?
Yes, there are about 150 KEXI stops distributed over a closely knit network of stops at intervals of about 250 meters across the entire service area and marked with KEXI stop signs.
Will KEXI also pick me up at my front door?
No, unfortunately this is not possible. KEXI is not a cab and therefore does not provide door-to-door service. However, the numerous KEXI stops are so close together in the service area that short walking distances to the pick-up location or destination are guaranteed.
How do I recognize KEXI?
The white vehicles and their special KEXI design (blue KEXI lettering and KEXI mascot) are easy to recognize on the road.
When can I take a KEXI?
KEXI is at your disposal from Monday to Saturday between 6 a.m. and 11 p.m.
How can I book a KEXI?
You can book KEXI both via the KEXI app and by phone.
A reservation via the KEXI app is possible at any time. By phone you can order KEXI via our Mobility Center between 6 a.m. and 10 p.m. In both cases, the booking request should be made with a lead time of at least 30 minutes before the start of the trip.
KEXI app
Simply download the app free of charge from the Apple Store or Google Play Store and complete your one-time registration with your name and email address. The next step is to enter your desired starting point and destination and the number of passengers. An easy-to-understand navigation will guide you through the booking process. Once the booking has been completed, you will see your nearest starting bus stop as well as more detailed information about your ride (such as the driver's name, ride number), the vehicle's approach in real time, and the estimated time of arrival.
Booking by phone
Of course, you can also book your ride with KEXI by phone. Our Mobility Center is available from Monday to Saturday between 6 a.m. and 10 p.m. via the toll-free number 0800 9999800 and accepts telephone booking inquiries or reservation requests. Here you will also receive all important information about your booked trip and the stipulated pick-up location.
Do I have to specify in advance how many people I am booking a ride for?
Yes. Due to the fact that the number of passengers depends on the available seats in the vehicle, this information is very important for us. This is the only way we can match the number of available seats and determine the best and fastest connection for you and your passengers.
Can children use KEXI?
Yes, of course. However, children under the age of six may only travel if accompanied by an adult. A separate seat in the vehicle must always be booked for this purpose. Babies can only be transported in their own seat shell. For children, one child's seat and one booster seat are available per vehicle. Baby carriages and buggies can be taken along.
Is KEXI accessible for individuals with disabilities?
Yes, indeed. All KEXI vehicles are accessible via a wheelchair ramp and also transport passengers seated in wheelchairs. However, KEXI is not suitable for transporting electric wheelchairs.
Can I cancel my trip?
Trip cancellation is possible. To do so, you must either cancel your booking via the app or, if the booking was made by phone, by calling the Mobility Center at least five minutes before the agreed pick-up time.
Will the booking be cancelled if I close the app?
Your booking remains valid even if you close the app. After reopening the app, you will be shown where your KEXI vehicle is currently located.
Can I still change the destination during the journey?
Unfortunately, it is not possible to change the agreed destination during the journey, as the journey is shared with other passengers who have a similar route or destination.
With how many people do I share my ride?
This varies from trip to trip and depends on how many other passengers book a similar route to yours at the same time. There are a total of six seats available in our KEXI vehicles. Depending on the booking request, additional passengers may board a ride with a destination located along the route.
What is the KEXI fare?
The amount of the fare is zone-based. The KEXI service area is divided into two zones:
Zone 1 is for trips within the city of Kelheim and Kelheimwinzer (excluding incorporated areas).
Zone 2 is for journeys between Zone 1 and the stop at the train station in Saal an der Donau.
Single tickets as well as six-trip tickets are available.
Adults
The fares for adults are:
Single one-way ticket: €2.00 (Zone 1) or €3.00 (Zone 2)
Six one-way tickets: €10.00 (Zone 1) or €15.00 (Zone 2).
Children and Senior Citizens
The fares for children from the age of 4 up to and including the age of 12 and seniors 65 or older are:
Single one-way ticket: €1.50 (Zone 1) or €2.25 (Zone 2)
Six one-way tickets: €7.50 (zone 1) or €11.25 (zone 2).
Children up to and including the age of 4 are transported free of charge.
Are other tickets also valid on a KEXI?
Only KEXI tickets are valid for KEXI transport services.
Rail tickets (e.g., the Bayern Ticket, which is a ticket valid only in Bavaria) or tickets from other transport systems are not accepted.
Does my disabled person's pass count as a ticket?
No. As an individual with a disability, you will be transported free of charge if you identify yourself as a disabled person beforehand at the KEXI Mobility Center by showing your official ID card (which must have a valid token) or by sending us a copy of your disabled ID card by mail or e-mail (please use the following email address: info@kexi.de).
The individual traveling with you will also be transported free of charge, provided that a permanent companion is necessary and that this fact is found on your disabled person's ID card. A token is not necessary for the accompanying person.
How can I pay?
Cashless payment is possible with a credit card via the app.
The fare can also be paid in cash to the driver. You decide how you want to pay when booking. The actual fare will be shown to you before booking. If you book by phone, you will find out the fare from our Mobility Center.
Can I take animals with me?
In principle, yes, but safe and orderly KEXI operation must be ensured at all times and any nuisance or danger to other passengers must be prevented. Dogs are therefore only transported under the supervision of a suitable person and may not be accommodated on seats. Small animals may only be carried in suitable containers. Transportation is free of charge.
Can I take a suitcase or larger pieces of luggage?
KEXI usually offers sufficient space for hand luggage. If there is free space in the vehicles, suitcases can also be carried. However, we cannot guarantee room for a suitcase. Unfortunately, larger pieces of luggage cannot be transported due to capacity limitations.
Can bicycles be transported?
Unfortunately, no. Bicycles cannot be transported on a KEXI.
The transport of electrically powered lightweight vehicles (so-called "e-scooters") is also excluded.
What if I am late?
It is important that you arrive on time at the agreed starting bus stop, otherwise the trip will have to be made without you. Unfortunately, KEXI cannot wait for you, as this would put other passengers at a disadvantage and cause further delays in the route planning.
Who can I contact if I have additional questions?
You can reach us at our Mobility Center from Monday to Saturday between 6 a.m. and 10 p.m. at 0800 9999800, and we will be happy to assist you. Your call is free of charge.